Fraunhofer IMM manages to do qPCR tests to detect SARS-COV-2 in as short as 15 mins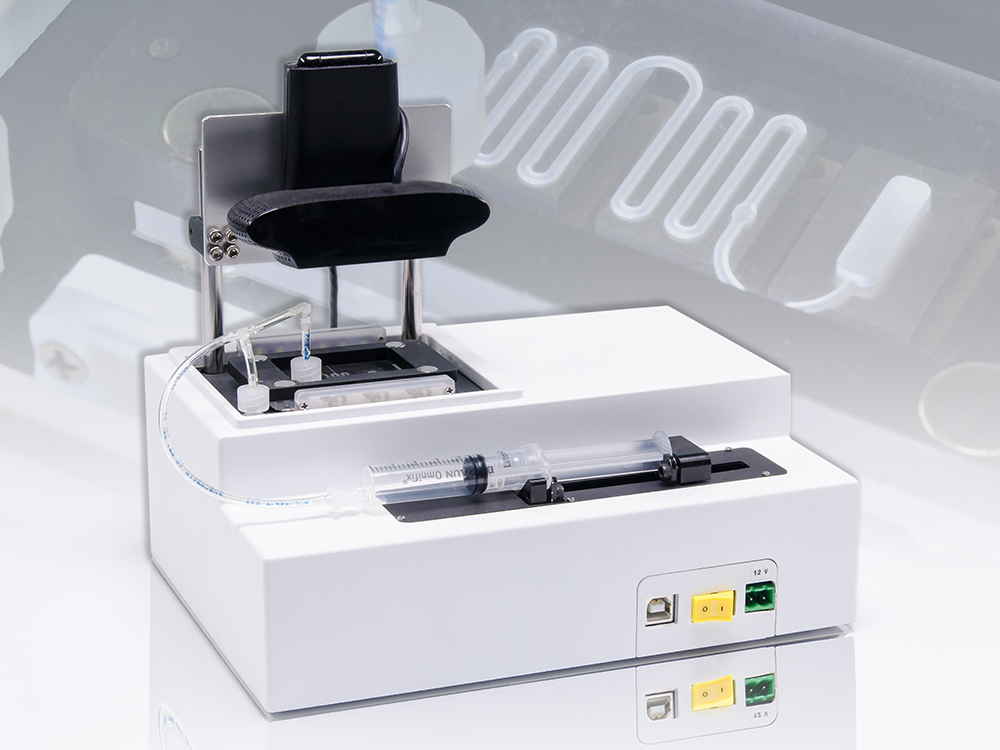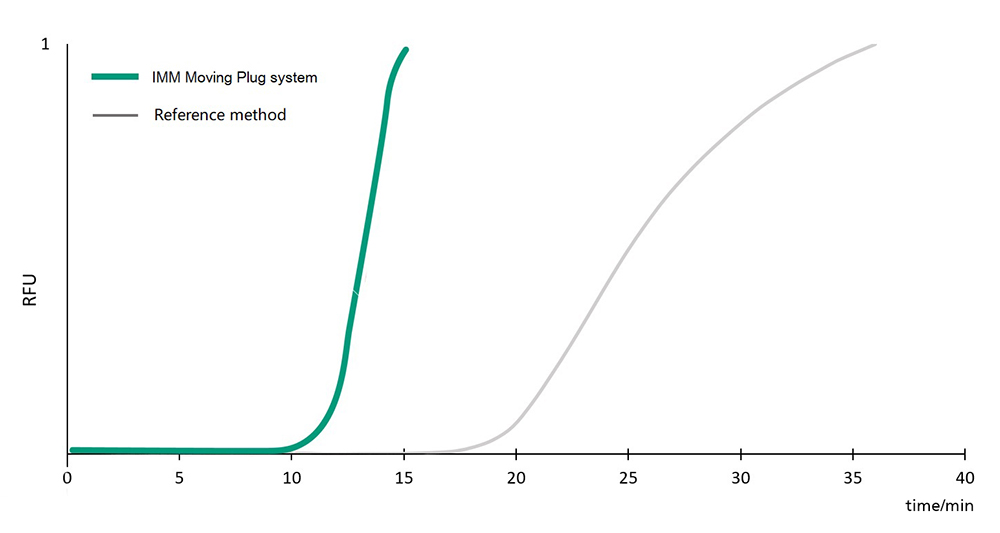 SARS-CoV-2 virus emerged at the end of 2019 has caused COVID-19 pandemic with over 3.7 million deaths worldwide, more than 1 million deaths in Europe and about 90.000 deaths in Germany. At the moment, variants originating in very different countries are still spreading rapidly and keeping the world on tenterhooks. We need technologies that are fast, accurate, portable to facilitate detection wherever needed, and do not require expensive, complex laboratory equipment or the expertise of highly skilled people.
Antigen, antibody, and polymerase chain reaction (PCR) are the most common COVID-19 test methods. Antigen tests, often referred to rapid tests, are tests identifying proteins on the surface of the virus to ascertain the presence of the pathogen. Coupling with chromatographic immunoassay, it delivers tests in minutes, however, such fast speed is at the expense of sensitivity. Antibody tests are usually serological tests that measure the antibody response to SARS-COV-2 in the blood. It is usually produced by the human immune system over days to weeks after infection with the virus. PCR, as the Gold Standard in diagnostic testing, refers to the highest sensitivity and specificity, and it allows for the identification of the pathogens once infected. However, the average 1-2 hours test duration, and expensive instruments prevent them from being applied as point-of-care diagnostics on a large scale.

Fraunhofer IMM has developed the Moving- Plug system using so-called oscillatory PCR to increase the speed. Unlike conventional PCR thermal cycling, with moving-plug system, no complex heating and cooling cycles have to be run through periodically. Instead, the reaction sample is repeatedly moved forward and backward between the preheated hot and cool temperature zones. This ultrafast microfluidic module allows 30 PCR cycles in six minutes.1 The number of pump cycles and the temperatures of the heating zones can be flexibly adapted to the requirements of the respective third party PCR kits.

Recently, Dr. Michael Baßler's team successfully managed to run 40 PCR cycles on a moving-plug system and deliver quantitative SARS-COV-2 detection result in under 15 mins. It makes the PCR method as fast as an antigen rapid test, while remaining much more sensitive and more specific. The prototype for the analyser instrument is built from low-cost components, allowing for very low equipment costs. It is very small and portable (22 cm x 16 cm x 8 cm), the size is equivalent to the syringe pump commonly used in the laboratory. It is an open platform that can accommodate third party PCR kits besides SARS-COV-2 tests. The disposable chip is a comparatively simple two-layer plastic layer. Large-scale mass productivity of the instrument and consumables enables extremely low end-user costs for on-site PCR testing.

This work is partially supported by Ministry of Science, Education and Culture of Rhineland-Palatinate (MIKRO-DETECT project)
Reference:
1 Brunklaus, S. et al. Fast nucleic acid amplification for integration in point-of-care applications. Electrophoresis 33, 3222–3228; 10.1002/elps.201200259 (2012).