Compact and robust sensors for condition monitoring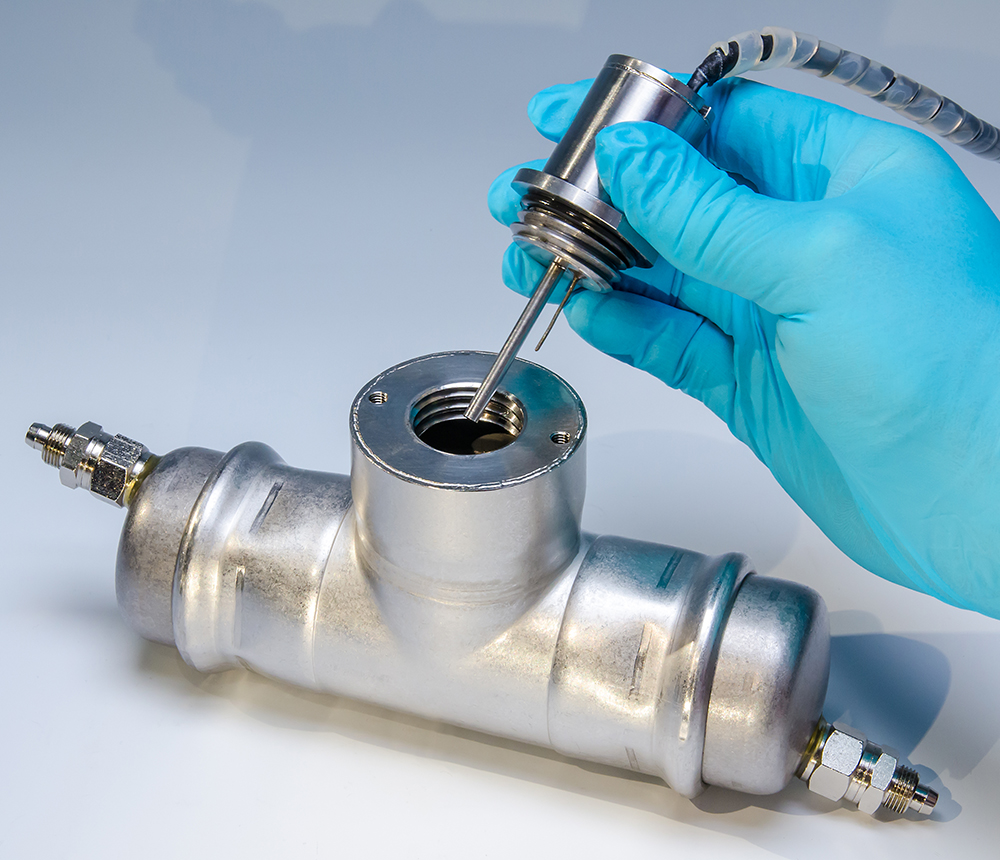 In many areas, such as in ship's engines, wind turbines or landfill gas engines, real-time monitoring of the lubricant or gear oil is essential to control the condition of the oil and the operating status of the machine. Doing so, engine or transmission failure can be prevented, downtimes can be minimized and, thereby, operating expenses can also be reduced.
"We minimize the effort for your condition monitoring"

For this purpose and based on various spectroscopic, chemical and physical processes, we develop miniaturized online sensors, which are characterized by a high degree of integration, high robustness and low cost.
Our existing portfolio:
Multiparameter oil sensor (water, TBN, oxidation, soot),

magnetostrictive pin-based online viscosity sensor,

laboratory color index measuring system for automated color index determination,

online titration chip for TAN-determination

measuring device for determining the asphaltene content in crude oils

MEMS-based density sensor.
Typical measurement parameters and accuracies (Multiparameter oil sensor):
| | | |
| --- | --- | --- |
| Parameters | Measuring range | Accuracy |
| Water content | 100-5000 ppm | +/- 100 ppm |
| Oxidation | 0-1 A/cm | +/- 0,05 A/cm |
| TBN | 0-20 mg KOH/g | +/- 1 mg KOH/g |
| Soot content | 0-2 % | +/- 0,01 % |