Chip-based microanalysis allows for the simultaneous determination of several parameters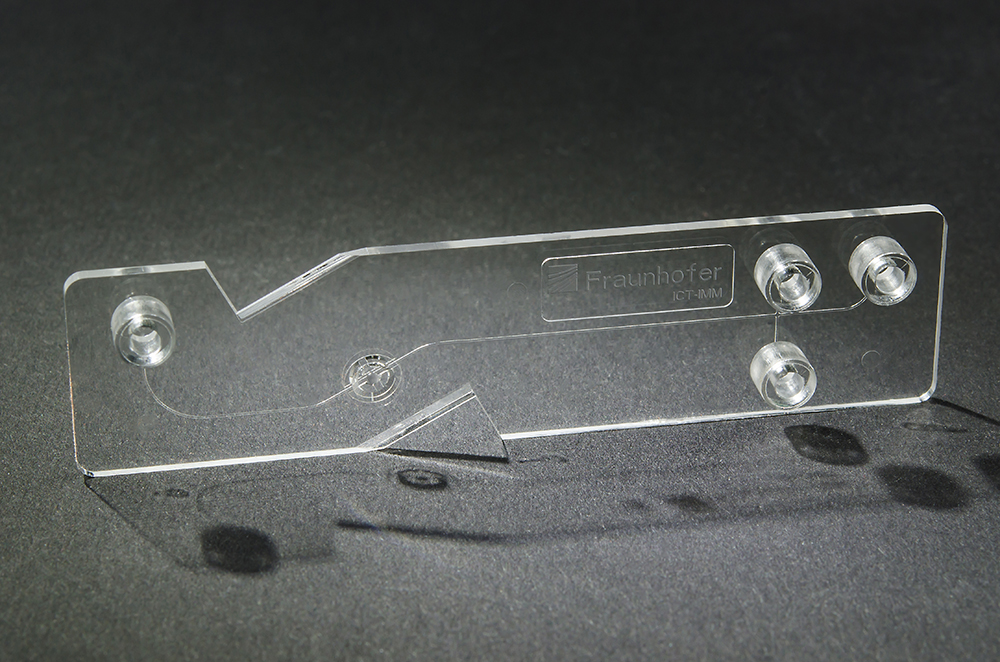 Water analyses, especially in public infrastructures, often follow strict legal regulations. Furthermore, they are playing an increasingly important role in private households. In certain cases, a variety of parameters need to be monitored carefully and simultaneously. The results should be preferably fast and reproducible, and in the ideal case application errors should be largely eliminated. All those advantages are offered by microfluidic analysis systems which additionally reduce the consumption of chemicals to a minimum and allow for previously unaccessible measurements on-site or in-line. With their integrated data evaluation and transfer they become a more and more powerful tool for modern environment analysis.
"We increase the compactness of your established processes and, thus, bring you to the place of action"

Our fully integrated microfluidic analysis systems based on the Lab-on-a-Chip concept offer a fast, reliable and cost-saving way for this purpose. Within these portable system solutions, we combine many individual steps required for analysis carried out in laboratory or on-site, to an automated and optimized integrated process. It starts with sample collection and ends with output of the result. They offer numerous application possibilities regarding quality assurance of production processes in industrial companies and monitoring of guidelines and recommended limit values, e.g. in surface water, fish farming water, public swimming baths or private households. The control of the pathogen number and the cell counting in public baths certainly are particularly relevant application examples.
We have many years of experience in the development of microfluidic analysis systems. Our existing portfolio includes:
Fully automated ion analysis,

measurement of turbidity and conductivity,

on-line micro titrator for process control,

legionella and cell number determination,

automated preparation of complex samples.