Rapid identification of threatening substances in the air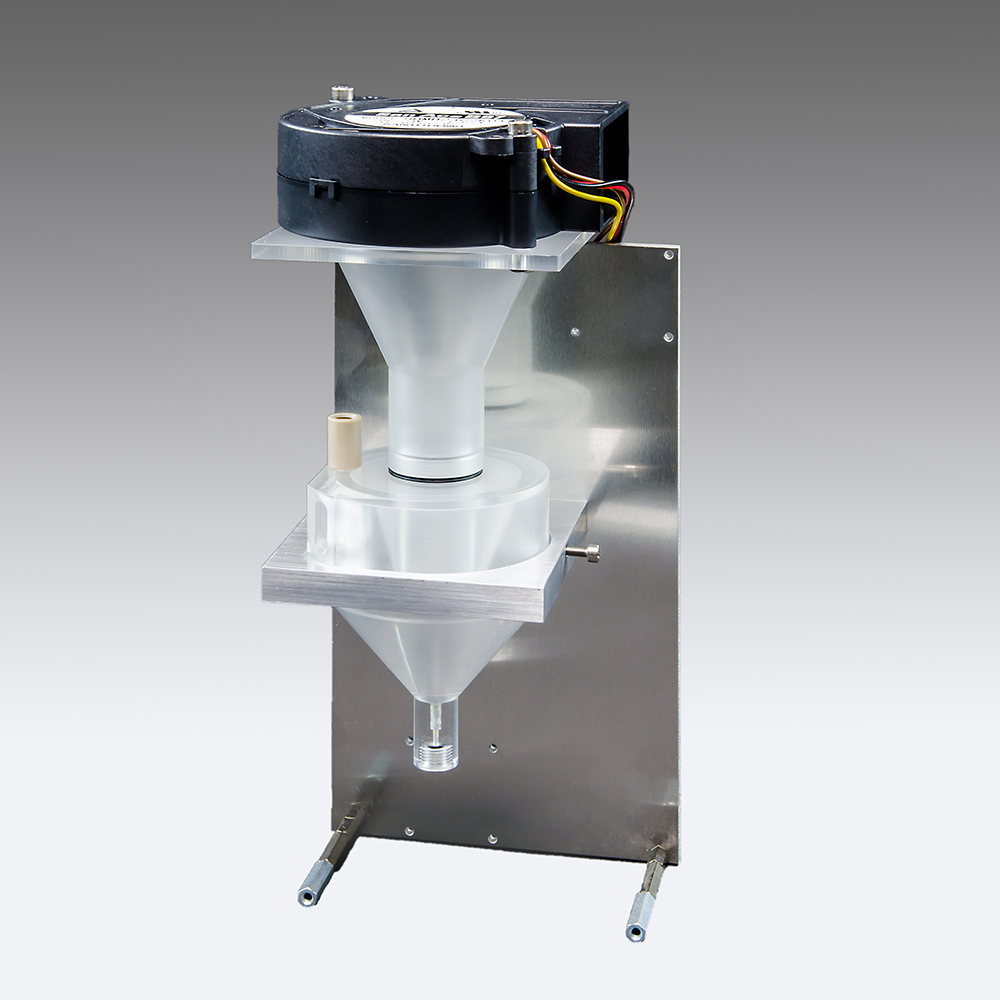 Due to the complex and unsettled current security situation, our open society is facing an increase of various threats. The release of biochemical substances in the context of a terrorist attack is a scenario which unfortunately is no longer unthinkable. A rapid detection of biological pathogens or toxins, thus, may prevent dangers in the event of such a crisis and save human lives.
The development of innovative technologies at Fraunhofer IMM includes the required sample preparation of unknown biological substances. Especially for the analysis of high-volume air samples, a pathogen concentration as well as the removal of inhibitors is necessary. The use of microfluidic, contamination-safe disposable cartridges in combination with robust analytical methods, such as sensitive and ultrafast qPCR, enables the realization of automated systems with high multiplexing functionality. By eliminating manual steps, the reliability of the analysis increases and risks for the users are significantly reduced by avoiding potentially dangerous handling errors.