Exploitation of alternative energy sources such as microwaves, ultrasound and plasma for chemical syntheses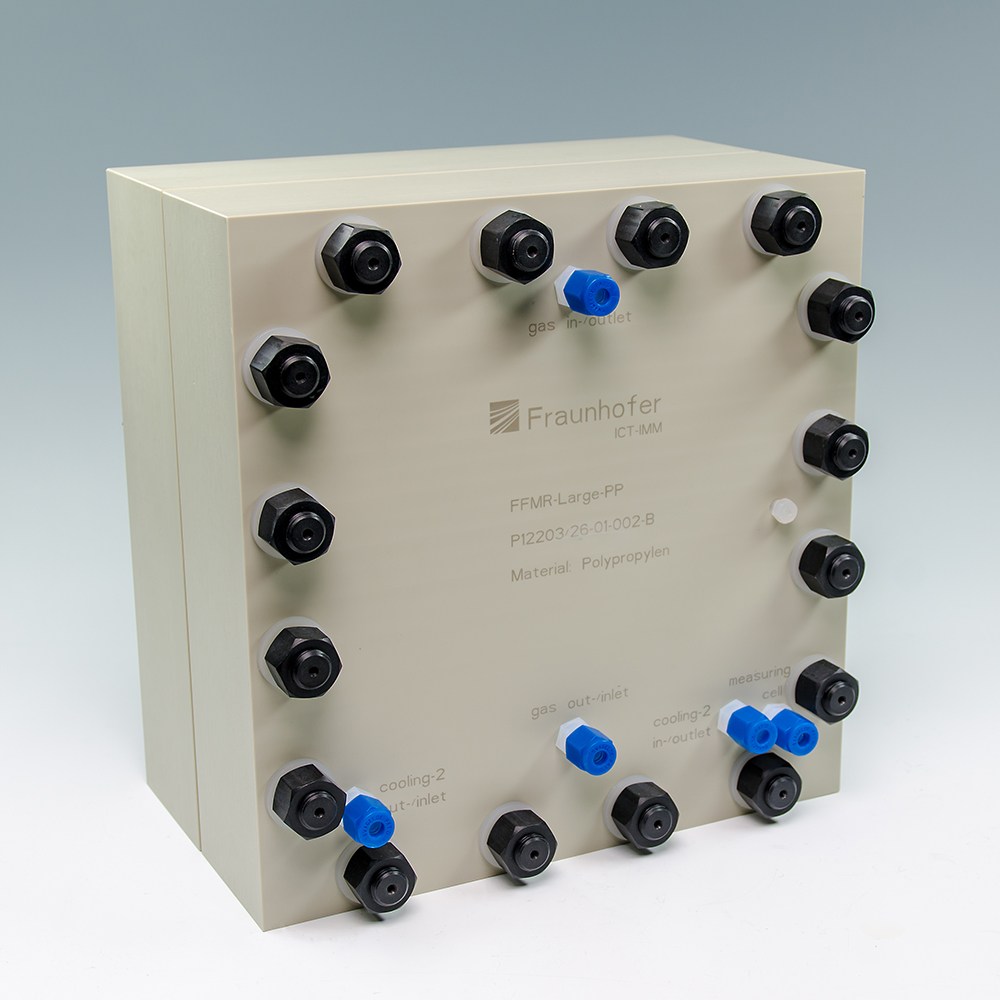 Goals of the emerging area of green chemistry are to save energy and to reduce the use of hazardous chemicals as much as possible. In this context, the growing generation of electricity from renewable sources will lead to an increasing electrification of chemistry. The application of novel process conditions should help to improve process efficiency and to allow for new implementation routes.
The basic principle
The EU funded project MAPSYN aims at the development of selected innovative and energy-efficient chemical reaction processes using novel microwave, ultrasound and plasma systems as well as environmentally friendly catalysts, to finally demonstrate them in industrial environment. Together with ten industrial and academic partners we developed appropriate strategies for processes, instruments and plants within this project which include microreactors individually tailored to the according reaction and alternative energy source as well as other flow reactor systems.
Properties and application areas of the strategies
The approaches of MAPSYN aim at a reduction of energy consumption and costs of the production process as well as an increased productivity. At the same time we take product quality, reproducibility of the production process and sustainability into account. MAPSYN focusses on the production of fine chemicals and on the decentralized production of basic chemicals of high importance. They are used in products for bodycare, household as well as in pharmaceutical industry and agriculture. The syntheses selected by the industrial partners comprise selective hydrogenations and reactions for nitrogen fixation. Our essential task is to develop and to implement novel and specially tailored reactors (e.g. by microwave-transparent design) for lab and pilot scale, based upon our competencies both in gas-liquid contacting in falling film microreactors and in catalyst wall coatings for microwave-assisted syntheses. For nitrogen fixation we realize plasma reactors.
Our research & development services
We show you a way to design your chemical processes in a safe and flexible manner. In exchange, we bring in our reactor and process technology for the continuous performance of chemical syntheses, using new process conditions and implementation routes as well as alternative energy sources, too.
Possible further application areas for reactor and process technology are:
Development, design and production of milli- and microstructured flow-reactors, which are optimally adapted to the particular process or purpose, from lab up to industrial scale. Amongst others, this is made possible on the basis of well scalable, modularly build reactor systems or by means of a specific, in many cases highly integrated design.

Recourse to a broad portfolio of reactor solutions for single- and multiphase processes as well as for non-catalytic or heterogeneously and homogeneously catalyzed reactions.
Funded by: 7th Framework Programme of the European Commission, project reference, 309376.