Improving the sensitivity and selectivity of lateral flow test systems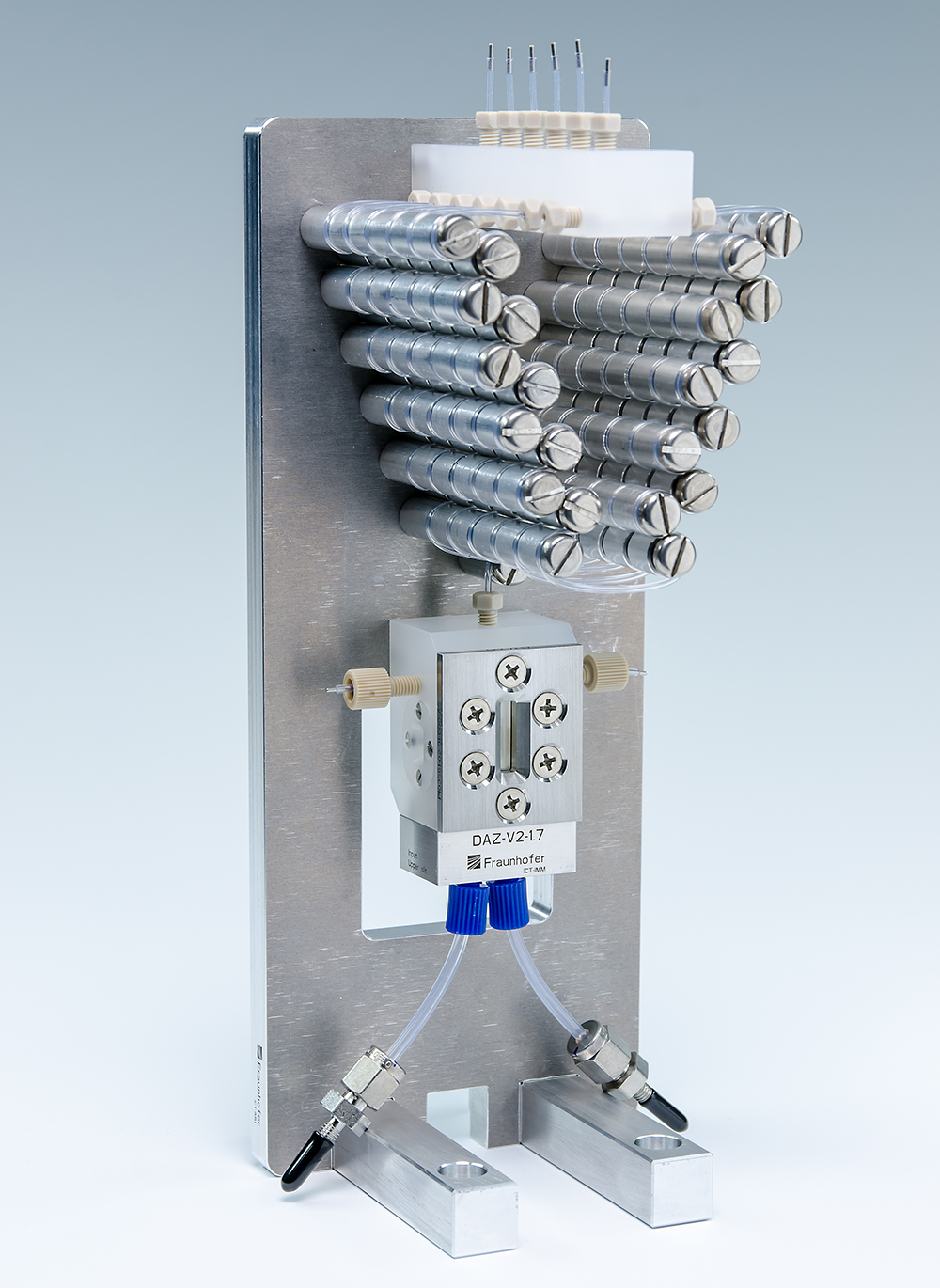 Rapid tests in medical diagnostics are often based on the lateral flow platform technology. They usually work with chemically produced nanoparticle bioconjugates for detecting substances. If it is possible to increase the sensitivity and selectivity of this detection component this will open up the chance to achieve more reliable diagnostic results but as well to establish completely new rapid tests. Together with our partners from the University of Duisburg-Essen, the Microcoat Biotechnologie GmbH and the Particular GmbH we have taken care of this question within the project LENA. Our goal is to develop new rapid tests for Staphylococcus aureus and for MRSA strains, which are currently not available due to a lack of sensitivity.
The basic principle
In order to be able to develop a particular product for point-of-care diagnostics the project aims at a substitution of the common, chemically produced nanoparticles by laser generated alloy nanoparticle conjugates. As a result, improved optical properties as well as higher functional densities at the surface of the particles shall achieve increased sensitivities and selectivities in detection. For this purpose we strive for a transfer of particle synthesis to a continuous process in a microstructured flow-through chamber.
Objective
The development and realization of this flow-through chamber allows to generate nanoparticles by laser ablation of a metal target and is our main task in the project. With this continuous process as an innovation we finally aim at a robust series production of particles with improved product properties and reduced resource consumption. This will allow for competitive prices of the resulting products.
Our research & development services
We have substantial experience in the continuous synthesis of nanoparticles and, thus, improve quality as well as quantity of available nanoparticles. From numerous projects we have learned how to make near-patient testing more simple, fast, safe and cost-efficient by using microstructured elements or microfluidic basic operations.
Possible further application areas for continuously produced nanoparticles are:
Fluorescent quantum dots for the consumer goods sector,

iron oxide nanoparticles for separation processes and targeted drug release.
Funded by: Federal Ministry of Education and Research, reference number 13N12978.