Building bridges between catalysis and micro process technology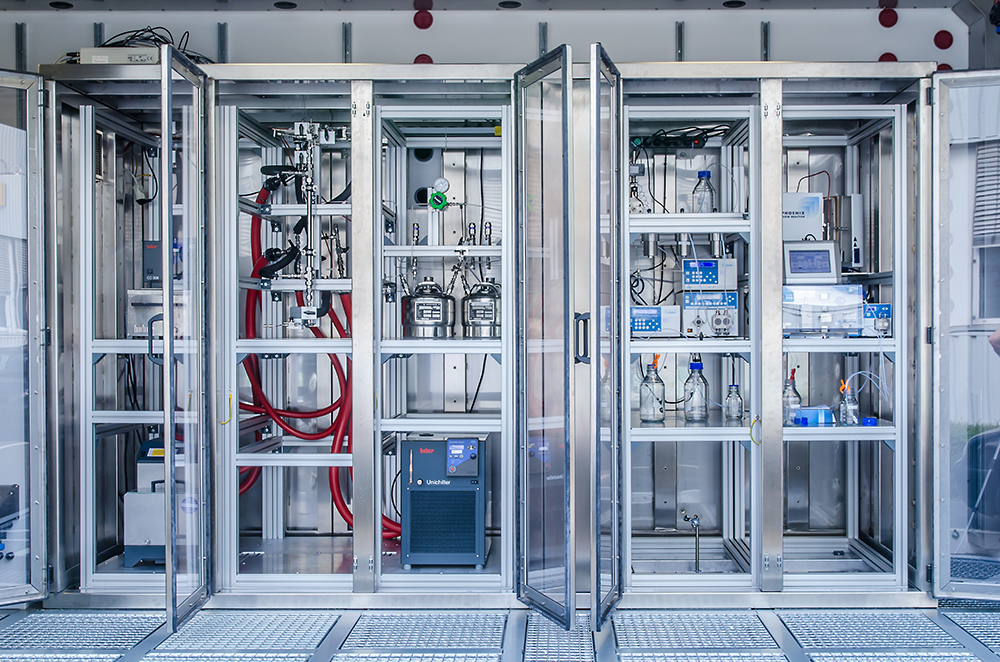 The chemical industry in Europe is on the one hand under enormous cost pressure, on the other hand expectations with respect to the ecological sustainability of processes increase. This is due to the additional production capacities in low-wage countries, raw materials getting more expensive, increasing energy costs as well as grown requirements concerning product quality, environmental awareness and safety.
The key lies in providing novel and sustainable technologies allowing to reduce the impact on environment and to save exhaustible resources. Our technologies in the fields of chemistry, reactors and plants help to think through chemical production processes in this sense.
The basic principle
The EU funded project POLYCAT joined the expertise of 19 industrial and academic partners in order to develop novel, polymer-supported catalysts which were intended to improve, based on highly reactive nanoparticles, the selectivity and efficiency of industry relevant reactions. Furthermore, the combination of these novel catalyst systems with micro process technology was expected to allow improved production processes in chemical industry in which the precise adjustment of ideal process conditions is possible.
Objective
The development efforts within the project aimed at the realization of a multifunctional, compact plant installed in a container-like infrastructure allowing the industrial partners the use of the novel and improved production method for the synthesis of pharmaceutical active ingredients. Accompanying these technical developments the preparation and maintaining of life cycle assessments and cost analyses took place in order to ensure sustainability and competitiveness of the POLYCAT based processes.
Our research & development services
We show you a way to design your chemical processes in a safe, efficient and flexible way. In a holistic approach we thereby consider all influencing factors such as suitable catalysts as well as process equipment und plants up to intensified process conditions.
Potential for optimization by means of process intensification is not only offered in the field of pharmaceutical syntheses but as well in many further areas:
Fine and special chemistry,

production and processing of gases containing hydrogen from different conventional and renewable fuels, used for fuel cells,

various biorefinery processes,

photochemical processes.
Funded by: 7th Framework Programme of the European Commission, project reference 246095.