Microstructured flow reactors increase process efficiency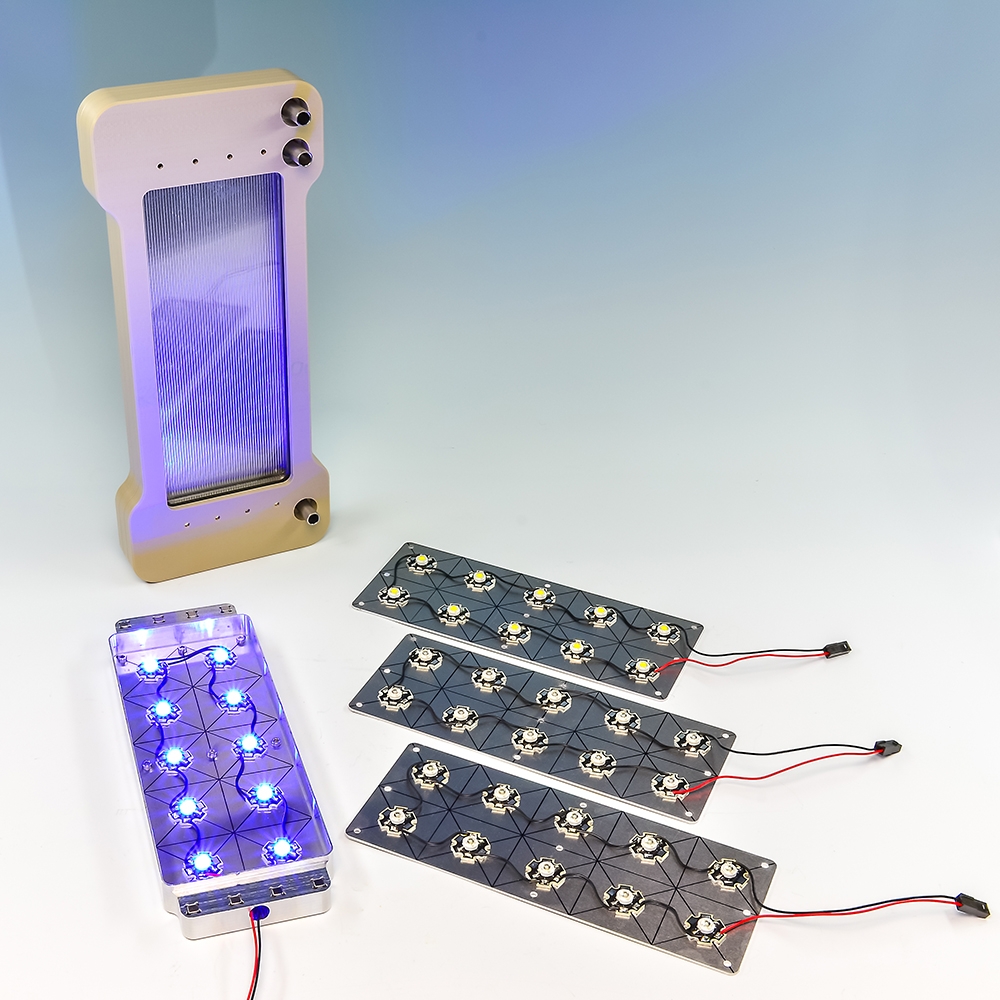 Microstructured flow reactors are perfectly suited for performing photochemical synthesis. The formation of very thin liquid films in microchannels or capillaries allows full irradiation of the reaction solution and thus an optimum utilization of the incident light. A precise control over the irradiation period results from the exactly defined volume in the channels and capillaries. Therewith we can prevent both the by-product formation and the decomposition of the reaction components caused by excessive radiation.

"We reduce by-product formation as well as the decomposition of the educts in your synthesis"

Concerning the light input we count on energy-efficient LEDs. The small size of the LEDs and their relatively low waste heat allow for a targeted adaption of the lighting units to the particular microreactor class. A further special advantage of these light sources is their quasi-monochromatic light emission, which allows a very selective excitation of the photocatalyst or of the reaction substrate. Besides the efficient light irradiation into the reaction solution, efficient contacting of the liquid or gas phase with heterogeneous photocatalysts in the microchannels is realized.