Fraunhofer IMM at ACHEMA 2022
Flow chemistry – Contributing to a sustainable chemistry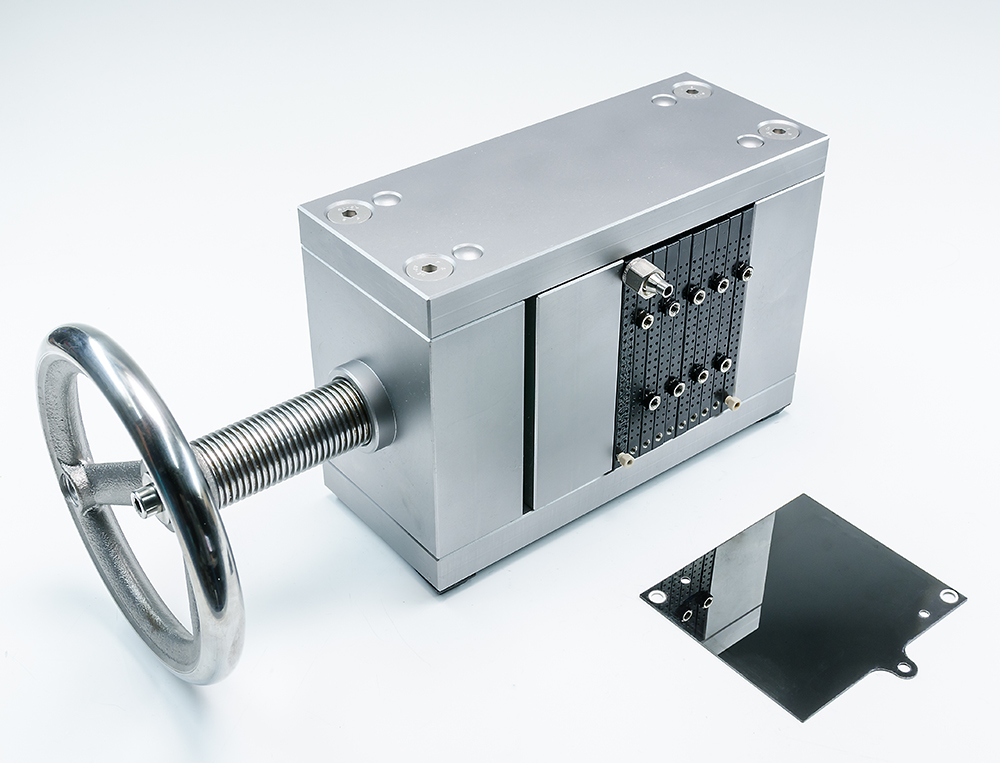 Fraunhofer Institute for Microengineering and Microsystems IMM works on designing more sustainable chemical production processes using its technology portfolio based on (micro)structured reactors, Flow Chemistry and Process Intensification. Electrochemical synthesis also plays a role.
Looking in more detail, the technologies of Fraunhofer IMM address the aspect of a sustainable chemistry especially by enabling the design of resource and energy efficient chemical production processes, the intermittent synthesis and direct use of reactive intermediates. Consideration is also given to the use of a changing resource base towards renewables and renewable energies or special reactor technologies, e.g. for the material use of carbon dioxide via photochemical processes or the electrification of chemical syntheses. The latter will be presented as one highlight at ACHEMA.
Driven by the renaissance of electrochemistry due to the search for "green" synthesis routes and the ambition using sustainably generated electric current, Fraunhofer IMM developed a flexible and scaleable microreactor for electrochemical conversions. Parallel arranged electrodes, small distance between the electrodes, and their operation under laminar flow conditions lead to homogeneous and beneficial process conditions over-coming limitations linked to conventional electrosyntheses. The reactor concept based on a plate stack design approach allows not only the operation of one electrochemical cell in various configurations but also the extension to a larger number of cells for scale-up. Now, Fraunhofer IMM has validated successfully this scale-up approach by an application to Kolbe electrolysis and increasing the number of cells in the stack up to 4. Starting from fatty acids obtainable from biomass, Kolbe electrolysis allows to synthesize valuable chemicals. Envisioned is a further increase up to 20 cells corresponding to a production capacity of about 3 kg of product per hour.
At ACHEMA 2022, Fraunhofer IMM will show selected developments from the Divisions Chemistry and Energy at its main booth in hall 9.1 booth F31, as co-exhibitor in the Flow Chemistry Pavilion in hall 9.1 booth E64 and as co-exhibitor at the Fraunhofer joint Fraunhofer Chemistry Alliance booth in hall 6 booth A52.