An efficient and environmentally friendly process for industrial use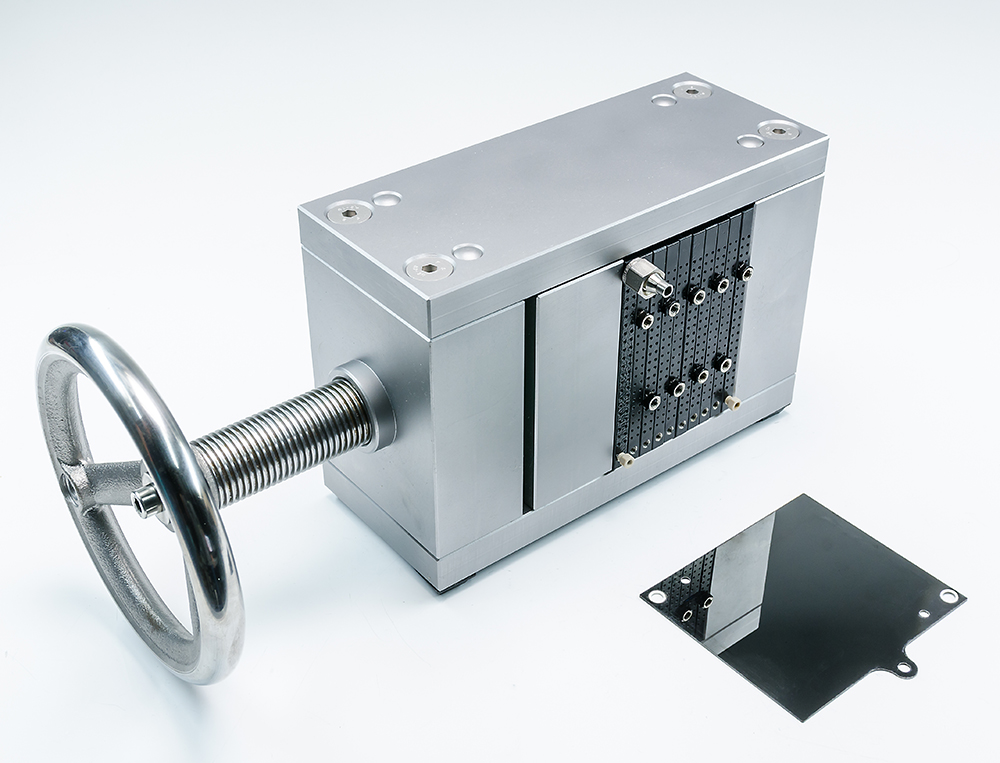 Organic electrochemistry deals with the synthesis of organic compounds by electrochemical redox reactions. Its origin can be seen in the Kolbe-electrolysis in 1849. Electrochemical synthesis methods have the outstanding advantage to allow reactions without "substantive" reagents, which otherwise would have to be separated in their used form from the reaction products. Because of the large oxidative and reductive potential range being directly accessible by electrochemical methods, they are in particular of great interest for industry for the production of organic compounds. Prominent examples are the production of adiponitrile, sebacic acid or esters thereof, hydroquinone, benzaldehyde, 4-aminophenol, piperidine, 2,5-dimethoxydihydrofuran, glyoxylic acid and organic fluorine compounds.
"Thanks to novel concepts for our reaction cells we increase conversion and selectivity of your process"

For nearly 20 years, we have been building electrochemical (micro)reactors for diverse applications within the framework of internal, national and European projects as well as in direct contract research for industry. Thereby, electro-organic synthesis is one of the most important areas e-reactors were designed and constructed for.