Miniaturized cell detection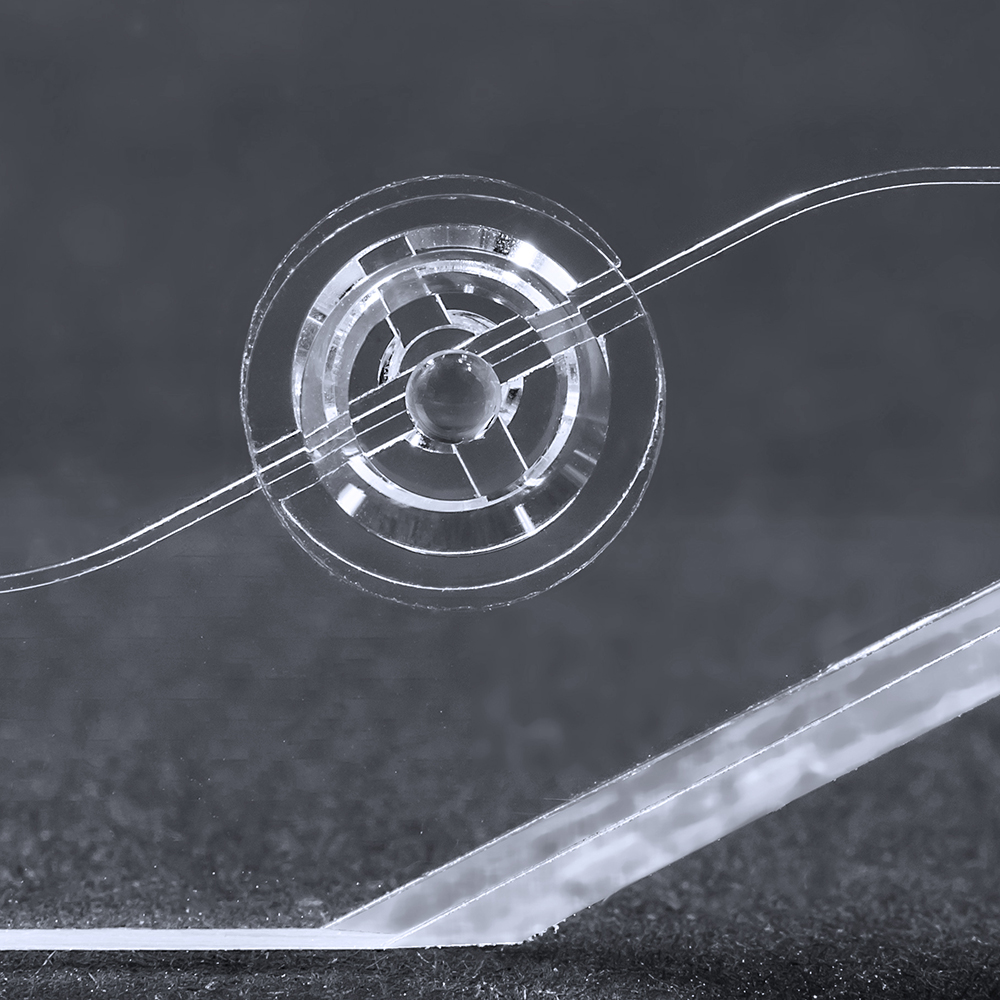 The task of detecting and counting biological cells is already commonplace in various fields of application, such as medicine or environmental analysis. As this trend is clearly increasing, we at Fraunhofer IMM have set ourselves the goal of fully automating and miniaturizing cell counting methods and thus making them efficiently usable for a wide range of applications.
For this purpose, we mainly use optical detection methods, such as fluorescence-based microfluidic flow cytometry, which allow cell counting with high throughput. In addition, we combine these detection methods with the appropriate automated sample preparation steps, such as nonspecific or specific cell staining, to produce miniaturized overall solutions that can either be integrated into other systems or used as online analysis systems.
Due to microfluidics as our technological basis for process control, the necessary sample volume, reagent use and process time can also be optimized. Furthermore, the combination of cell counting with additional parameters, such as the determination of the flow velocity of cells, is possible. These miniaturized systems can generally be used for the detection of human and animal cells, bacteria or yeasts.
Your advantage
System solution with high precision and sensitivity
Integratability as partial functionality in complete systems
Availability of analysis technology at the point-of-need
Process integration, e.g. by means of sampling in the bypass (online monitoring)
Increased sampling frequency, as the process is fully automated
Reduced sample and reagent requirements thanks to microfluidic process control
Cost savings, as manual handling steps are eliminated
Our success factors
Coverage of the entire technology chain for system development
Many years of experience in cell counting in various fields of application
Extensive know-how for the targeted manipulation of objects in micro-fluidic flows
High flexibility in customization of existing solutions
Continuous development of the technology portfolio in various projects
Cooperation network within the Fraunhofer Gesellschaft
Typical application areas
Diagnostics
Determination of microbial contamination in water or aqueous solutions
Quality control in pharmaceutical production
Process monitoring, e.g. in biotechnology or beverage production